Automate. Cultivate. Grow.
rater8 for Medical Practices
Join the growing community of medical practices that trust rater8 to elevate their marketing efforts.
SCALABLE SOLUTIONS FOR ALL PRACTICE SIZES
Outshine Your Competition with a Perfect Online Image
Unlock the full potential of your medical practice with the rater8 platform, designed to cater to medical practices of all sizes. Whether you're a solo practitioner or the proud owner of a thriving practice with over 250 dedicated physicians, we're ready to build you a perfect online reputation.
Clients nationwide are buzzing about rater8!
Engaging with rater8 was one of the best decisions our practice has ever made. Excellent experience. The results are amazing. Not only did we significantly increase the number of our patient reviews, but our individual physician and overall clinic scores jumped dramatically. Both the rater8 team and their software have far exceeded my expectations.
We traded our old paper process and clunky online web form for the ease rater8 offers. Our Google reviews are up 500% — yes, you read that right. We haven't even popped the cork in celebration of one year with rater8 and we're already in love. It's fast, we know, but when the love is real, you really just have to go with it.
We are currently building our provider reviews across multiple platforms and are seeing unbelievable results. We are able to use these reviews and data for marketing purposes, as well as internal data to provide back to our doctors. This platform seems to blow the competitors out of the water month over month.
I have worked with rater8 twice with two separate companies. The first time I chose rater8 because of the promise. The second time because of the proof! The outcomes we needed were delivered with extreme speed and exactly as sold. Rarely have I seen a company execute on a promise so fast.
rater8 has met our needs from day one. Our online presence has improved immensely with the quantity and quality of reviews we are receiving. The feedback we get allows us to continue to meet the needs of our patients and enhance our patient experience every day. We give rater8 an A+ and look forward to continuing to work with them.
Our experience with rater8 has been extremely positive. They have made receiving patient feedback and generating online reviews easy. We went from receiving about 30 reviews for our 25 doctors combined a year, to 200-300 a month with more than 95% of those being 5 stars.
We started by piloting rater8 with our orthopedic department in 2021, and immediately saw spectacular results! We quickly made the decision to expand to our entire operation and have never looked back! Our ratings and reviews look incredible now, we're dominating local search results, and we can finally showcase what we've always known to be excellent patient satisfaction rates.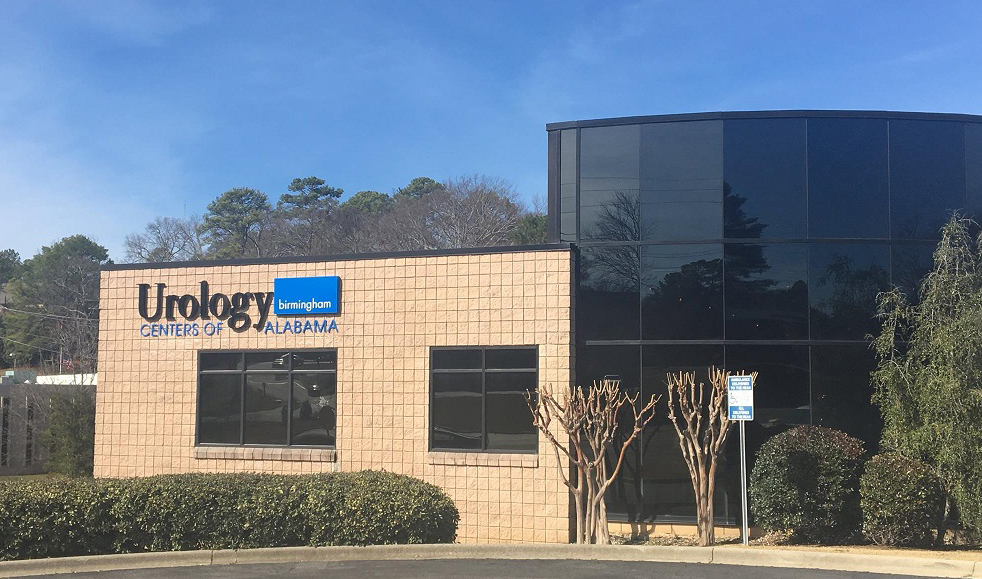 Urology Centers of Alabama Grew Their Online Reviews by

5,500%
In their first full year with rater8, UCA built 4,038 new patient reviews, boosting their overall rating from 4.32 to 4.93 stars. Learn how they're reaping the benefits of their enhanced online image!
Your Success Story Starts Here
Learn how rater8 can make your medical practice the top choice for patients seeking high-quality care.
GOAL-BASED REVIEW CULTIVATION
pollin8™ – Automated Review Builder
While other review-building platforms leave it up to patients to choose the review sites, our proprietary algorithm, pollin8™, automatically routes patients to the review sites and listings that need the most attention, creating a balanced online reputation across your locations and physicians.
Patient Satisfaction Surveys & Benchmarking
Seamlessly gather valuable patient feedback to gain a deeper understanding of patient experiences. rater8 offers concise and anonymous micro-surveys delivered in real-time via text or email.
Access our API to analyze survey data and reviews within your organization's dashboard. Benchmark performance across locations, physicians, and staff.