Consolidate. Automate. Benchmark.
rater8 for Healthcare Private Equity Firms
All-In-One Reputation Management
Solutions Tailored to the Business of Healthcare
Solutions Tailored to the Business of Healthcare
Overwhelmed employees at understaffed medical practices don't have time to think about negative patient reviews, let alone about building a strong, polished online image. Meanwhile, your healthcare private equity firm is swamped with maintaining your brand, consolidating overpriced and underperforming systems, and devising how to improve and standardize operations across multiple partners. You can't add anything else to your plate!
It may come as a shock to hear that a stellar online reputation not only lightens the load of these hefty tasks, but also drives patient acquisition. And when you enlist rater8 to build a perfect reputation for your partners, you won't have to lift a finger.
We work with several of the leading healthcare private equity firms across multiple specialties, including orthopedics, ophthalmology, urology, ENT, women's health, and more.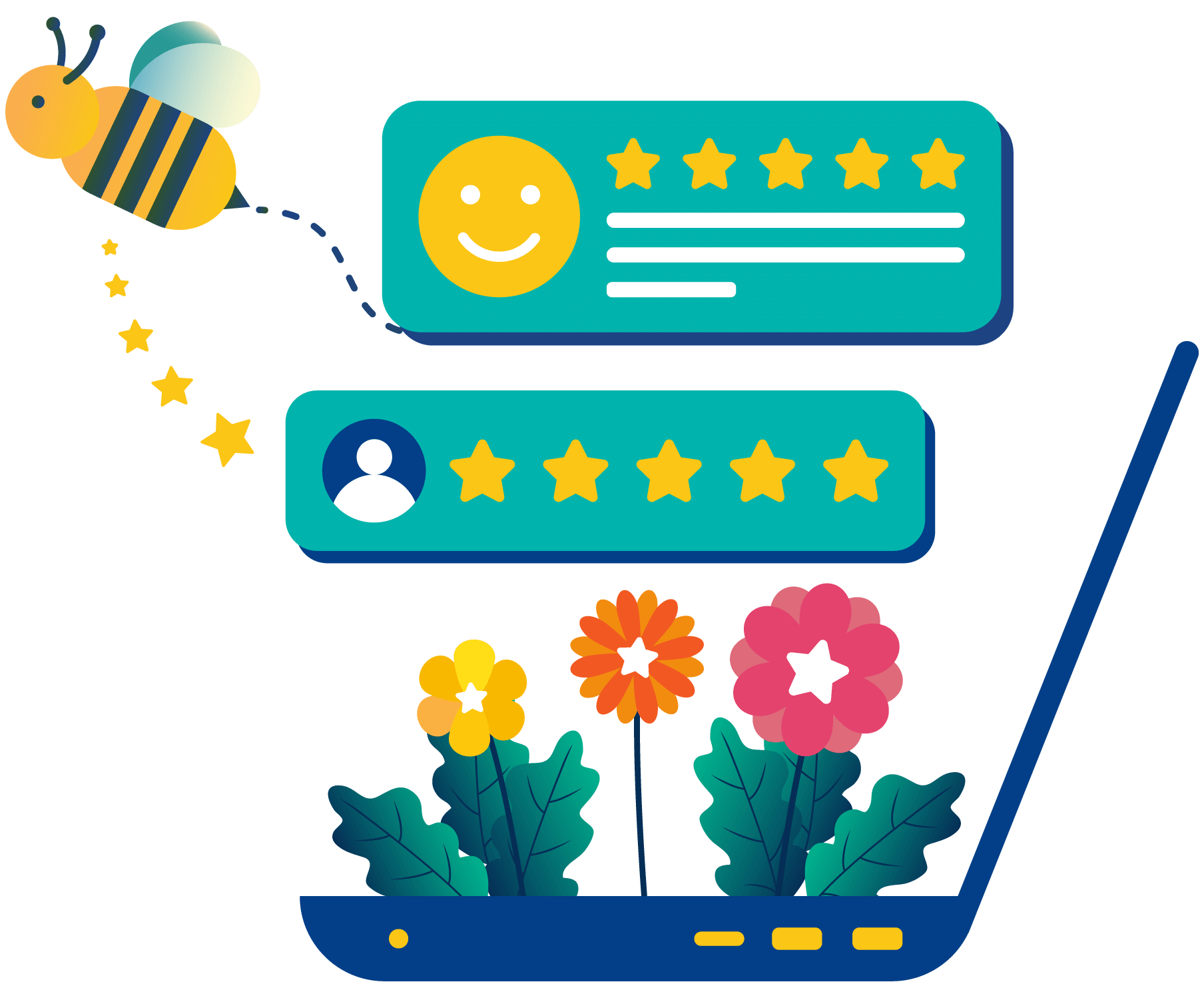 Healthcare's Only Goal-Based Review Builder
Healthcare's Only Goal-Based Review Builder
A 20-doctor, 5-location practice where each doctor sees patients at 2 office locations will have over 100 different online listings to manage and monitor. And that's just one practice.
With hundreds of listings, building reviews efficiently across online review sites is a challenge, if not impossible. Practices lack the time, resources, and technology to effectively monitor and manage every single review listing, and today's staffing shortages across the industry aren't helping.
The solution? pollin8! While other review-building platforms leave it up to patients to choose the review sites, our intelligent algorithm automatically routes patients to the review sites and listings that need the most attention.
To build a perfect online image, simply tell rater8 your goals and targets across three areas for each portfolio partner:
Once you set these goals, pollin8 automatically takes care of the rest, redirecting patients to where your partners need reviews the most.
If some of your partners are struggling to build reviews on Google, pollin8 will direct patients to leave reviews there. If other partners already look great on Google, pollin8 will ensure patients leave reviews on other top healthcare review sites like Healthgrades, Vitals, WebMD, and Facebook.
Nothing builds patient trust quite like a polished and balanced online image, and rater8 will create the perfect one…for each of your partners, every time.
Schedule a demo & learn about our 30-day free trial.
Patient Satisfaction Surveys & Benchmarking
Patient Satisfaction Surveys & Benchmarking
Seamlessly collect patient feedback to capture the patient voice and gain better operational oversight.
rater8's patient satisfaction micro-surveys make feedback short, simple, and anonymous, fostering a high response rate. Sent in real time via text or email, patients receive the surveys right after checkout.
API access allows you to analyze survey and online reviews data on your firm's internal dashboards. Benchmark practice, location, and physician performance, along with Net Promoter Scores. Compare the effectiveness of your partners and physicians internally to one another and externally to the competition. Identify star performers and their key competencies, and address employees in need of additional training.
Our integrations are fully automated, run quietly in the background, and allow your partners to send real-time patient surveys and review requests. We take care of setup and activation for seamless integration with any of 100+ practice management and EMR systems.