Want to improve your medical waiting room and make it more inviting to patients? How can you create a waiting room that patients fall in love with?
These simple design tips and best practices will help enhance your medical practice waiting room, and improve the overall patient experience.
rater8 has collected millions of data points and satisfaction surveys over the years. And the leading complaint of patients is excessive wait time.
Unfortunately, delays happen. Patients show up late. Doctors get backed up. Sometimes delays are preventable. Other times they are inevitable.
For these reasons, it's critical to pay special attention to your patient waiting room.
Your waiting room in your hospital or medical practice is the first chance to tell patients you care about them. The patient experience doesn't begin when they walk into the exam room. It begins the moment the patient walks in the door, starting with the receptionist and the waiting room.
Patients often dread the waiting room, but small enhancements can improve the patient experience and drastically reduce negative feedback.
Your waiting room doesn't have to be bleak and barren. Instead make the waiting room fun, interactive, and practical.
How can you improve your medical practice's waiting room?
To enhance the waiting room and overall patient experience, consider offering:
The more televisions in the waiting room, the better. If your waiting room has more than one television, feature different channels to offer patients more options. Perhaps place one television on sports and another on news or a talk show.
Magazine and Newspaper Subscriptions
With the rise of internet, magazine and newspapers are a dying breed and a lost art. The number of magazine subscriptions over the years has gone down, but that doesn't mean that patients won't read them! In fact, patients appreciate having the opportunity to read magazines they may not have access to otherwise. Offer a variety magazines in your hospital waiting room such as Time, Newsweek, Sports Illustrated, People Magazine, and The Economist. This will help appeal to a broader audience of all ages.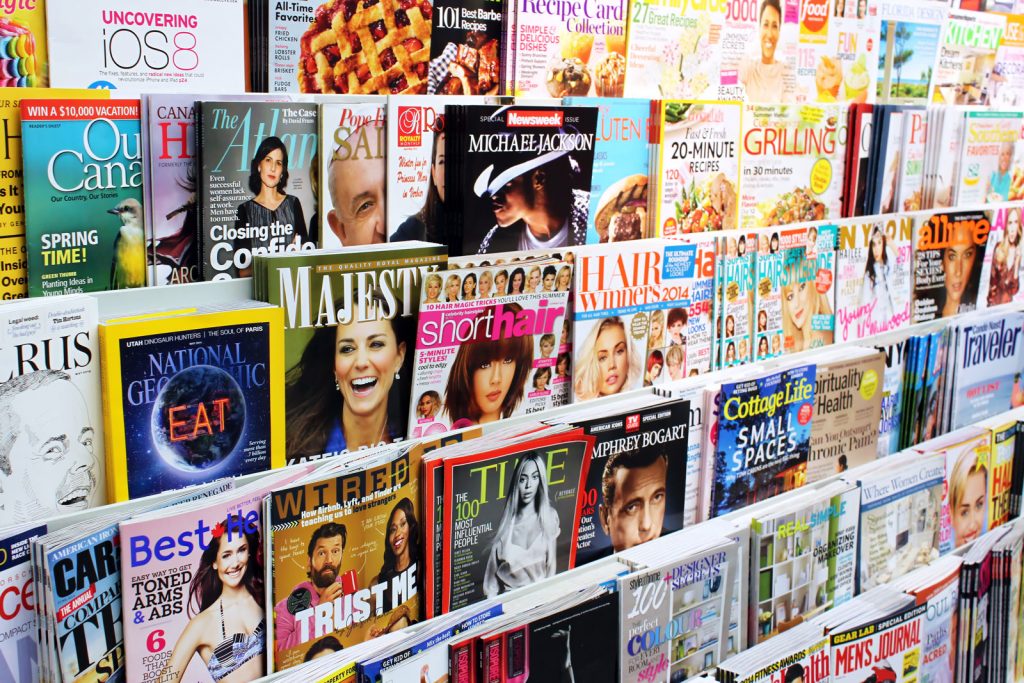 iPads have many different uses; kids can play interactive games and adults can browse the internet or read online magazines. The best part about iPads is that they're compact and usable by kids and adults alike. iPads are expensive and fragile so a sturdy case is encouraged. If you're concerned about security, you can tether them to chairs to make sure they don't get misplaced or stolen.
Free Wifi is essential in your medical practice's waiting room. People are glued to their cell phones and it's important for them to remain connected. Offering wifi also allows patients to work on their laptop, if needed.
Self-serve kiosks are everywhere – airports, hotels, grocery stores, restaurants, banks, movie theaters. Installing check-in kiosks at your medical practice helps speed patient registration, copayment collection, language translation, and the signing of consent forms. At the same time, pilots have demonstrated that kiosks can boost patient satisfaction by reducing waiting times, offering greater convenience, and creating more privacy.
26% Response Rate
Uncover new insights with rater8's patient satisfaction surveys
Learn how rater8's patient satisfaction surveys can elevate your practice's overall patient experience with a FREE demonstration.
Schedule a Demo
Patients may need to charge their phone or laptop. You don't want patients fighting over limited outlets in the waiting room.
Designate Waiting Room Liason
As a patient, one of the most frustrating aspects of waiting is not knowing how much longer. If the doctor is running behind, acknowledge this to the patient, indicate the new ETA and thank them for their patience. This extra acknowledgement helps reassure the patient they are not forgotten and that they are being taken care of.
Business Desk with Laptop Space
Offering a business desk will allows patients to stay productive during the middle of the workday. Often times, the parents are the ones stuck in the waiting room, waiting for their children to wrap up with the doctor. Most doctor appointments are scheduled in the middle of the day, during core business and peak productivity hours. It's tough to step away from the desk sometimes. Provide them the space they need so they can remain productive.
No one likes to listen to other people's conversations. Waiting rooms tend to be fairly quiet. One loud person on the cell phone can really ruin it for others. In order to preserve the peace, think about designating the waiting room a cell-phone free area. If people need to jump on a call, ask them to step outside or into a small designated room.
By providing patients a text update, it allows the patient to step outside, take a phone call or even wait in their car for their appointment. During the COVID pandemic, medical practices didn't want patients to sit and crowd their waiting room. Instead, they encouraged patients to wait in the car until they received a text update that the doctor was ready to see them. This cut down on crowded waiting rooms and assured patients they were taking the necessary precautions to combat the spread of COVID.
Add a Children's Play Area
Research shows that children's play areas help reduce waiting room anxiety. Hard toys are easier to clean and disinfect than soft toys.
Pediatric Ophthalmic Consultants, based in NYC, offers interactive, wii games to keep kids engaged and entertained. The video game consoles allow the kids to keep busy as they wait to be seen by doctors, or while doctors are discussing treatment plans with the parents. It's important to have child-friendly games. You don't want to offer violent or shooting games.
Free Water, Coffee, and Basic (Nutritional) Snacks
If you're a dentist, maybe don't offer candy. But drinks and food giveaways go a long way with the parents. Coffee and tea to start the morning is especially appreciated by the adults. For many patients living in poor and rural areas, access to fresh fruits and vegetables is scarce. Consider offering nutritious snacks for patients (and their family members) waiting.
Apple and Android charges will cover most patients.
You can also get more creative. Spice up the waiting room with a massage chair. This way, patients can unwind and relax as they wait to be seen by doctors. Think outside the box.
These small gestures in the waiting room go a long way and may be worth the investment. Hopefully, these modern conveniences help time fly by in the waiting room. Patients (and their parents) can stay engaged and connected, and maybe even have a little fun while the time passes.