This educational panel webinar is presented in partnership with rater8 and the American Alliance of Orthopaedic Executives (AAOE). Medical practices across the country are facing unprecedented hiring and retention issues. Worker shortages, employee burnout, wage competition with hospitals, and the inability to offer remote work opportunities are all to blame. During this session, our panelists discuss specific actions they have taken to overcome these challenges and create an employee-focused work culture. They share best practices for attracting great people and steps you can take to improve employee trust, commitment, engagement, and retention.
This webinar offers tips and strategies that will help healthcare practices attract, hire, and retain top talent:
Attract & Hire – Learn how to build a compelling online image and "brand" that makes people want to apply and work for your practice.
Engagement – Get empowered to build a culture of communication so you can foster employee connection and engagement.
Retention – Gain an understanding of why you should focus on addressing employees' concerns in order to improve patient experience and satisfaction.
If you were unable to join us for the live webinar, check out the recording below!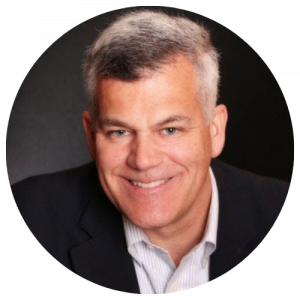 Ron Chorzewski
With over 30 years of experience in the healthcare field, Ron Chorzewski is the CEO of Midlands Orthopaedics & Neurosurgery in Columbia, SC. Starting his career as a Physical Therapist, Ron's career evolved to include both rehabilitation and orthopedic administration. Trained as a PT at Quinnipiac College, Ron earned an MBA at Suffolk University in Boston.
Ron's family is 100% healthcare as his wife is a PT, he has a daughter who is a Nurse Practitioner, another daughter who is about to take her RN examination, and a son who is training to be a PA. He hopes to one day hold a management position in his own family.
Andrea Vitalich
Andrea Vitalich, MBA, is the Clinic Administrator at Proliance Pacific Rim Orthopaedic Surgeons in Bellingham, WA. She has been the Administrator for this office since 2015, but has worked in healthcare on the hospital/medical group side and insurance payer side since 2008. Andrea earned a double Bachelor of Arts in International Business and Communication in 2006 and then a Masters in Business Administration in 2012. Andrea is a passionate, servant leader who believes in elevating and empowering her team members, and believes that decisions should be made as close to the problem as possible.
Jason Wilfong
Jason has been working in healthcare for over 18 years, starting in Military Healthcare with the US Army as a Medic. During his 12 years in the military, he learned the importance of efficiency and teamwork and attended Colorado State University where he received his degree in Healthcare Administration and Management. Jason joined Monterey Spine & Joint in 2017, where he works as the Chief Operating Officer. He works to ensure that MSJ is an organization where the companies values their staff and their staff value each other to ensure care and concern for patients is at the core of all they do.
Lyndsey Sullivan
Lyndsay is the Senior Business Development Manager at Bone and Joint Institute of Tennessee overseeing business development, marketing and physician relations. She plays a large role in building relationships within the community, serving as an Ambassador for the Chamber of Commerce and a board member of Southern Middle Tennessee MGMA. Lyndsay graduated from Penn State University and earned her Master's Degree in Sports Medicine from Armstrong Atlantic State University. She is a Certified Athletic Trainer and Certified Strength and Conditioning Specialist. When not at the office, she enjoys travelling, attending her daughters' sporting events, and cheering on the Nittany Lions.
Kelly Francis, Moderator
Kelly Francis, Director of Talent for rater8, is an HR Professional with 18 years of experience spearheading end-to-end, employee life cycle initiatives that drive significant business growth. She is skilled at cultivating a positive company culture so that employees feel valued and loyal to their organization. Kelly is adept at deploying employer branding and hiring strategies that attract top talent. Once employees are on board, she's most passionate about offering ongoing development opportunities that keep people engaged and productive.