rater8 Successfully Completes SOC 2 Audit
rater8 is pleased to announce we have successfully completed the System and Organization Controls (SOC) 2 audit, in accordance with the standards established by the American Institute of Certified Public Accountants (AICPA).
"The significance of this achievement cannot be understated," said rater8 CEO Evan Steele. "Our SOC 2 certification demonstrates one of the many ways we value our clients, ensuring they can trust in our commitment to providing the utmost in secure solutions."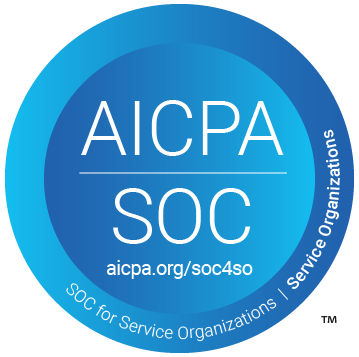 Learn more about the SOC 2 technical auditing process and the integrity of rater8's data management systems on the rater8 blog.
Social Media Templates Made for Healthcare
It's not too late to download our free social media templates!
Designed for medical practices and hospitals, our templates package includes three pieces:
Content Calendar Template
Social Media Platform Cheatsheet
Content Ideas Cheatsheet
Use them to plan out your content in advance, get inspired, and discover the answers to your biggest social media questions. Visit the link below to get started!
Here are a handful of new medical practices that joined the rater8 hive in July 2022.
Email is one of the most powerful and cost-effective ways to connect with current and future patients. Explore how to create HIPAA-compliant emails and measure the success of your campaigns.
In this rater8 panel webinar, experienced healthcare leaders share tools and strategies they use in their medical practices to improve the patient experience and effectively interact with unhappy patients.
We sat down for a virtual cup of coffee with rater8's founder and CEO, Evan Steele, to learn about his passion for healthcare IT, how he contrived rater8, and…pickleball?
If you missed last month's Buzz Newsletter in your inbox, we have good news: All past editions of the Buzz are available on the rater8 blog!
It's official—rater8 is a certified Great Place to Work™! Learn more about the designation and why we believe it's our employees who make us great.
We had a blast kicking off August with the Alabama MGMA 2022 Summer Conference!
With conference season ramping up, we'll be buzzing around the east coast! Come see us at the 2022 MidAtlantic BONES Annual Meeting beginning Wednesday, August 24.
Then, join us for the Society for Health Care Strategy & Marketing Development (SHSMD) 2022 Annual Conference beginning Sunday, September 11, immediately followed by the 2022 North Carolina MGMA Fall Conference starting Wednesday, September 14. We look forward to seeing you!